Dr Vivek Pandya talks Macular Degeneration for Macula Month
Dr Pandya talks Macular Degeneration
We recently sat down with our resident Vitreo-Retinal specialist Dr Vivek Pandya who specialises in macula conditions. Macula Degeneration is, as the name suggests, a degenerative condition. Dr Pandya explains exactly what your macula is, goes into some detail on the pathology of Macular degeneration and identifies risk factors and what we need to watch out for when it comes to this macular disease.
Macula Degeneration Awareness
According to Macula Foundation Australia, more than 1.7 million Australians have signs of macular disease, but many may not know it. The macula is responsible for detailed central vision. That means you use it for activities such as reading, driving and recognising faces. It's also responsible for most of your colour vision.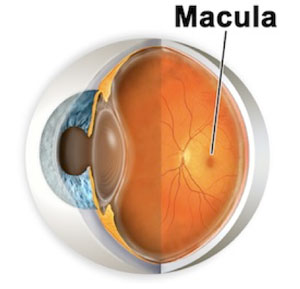 Listen to our interview with Dr Pandya here
If you have any questions or concerns about your vision or macula health, please do not hesitate to contact us in our rooms for more advice and to make an appointment to see Dr Pandya. Our number is 92412913.
https://sosdoctors.com.au/?s=Macular+Degeneration