Prof Frank Martin awarded prestigious AAPOS Marshall M. Parks Silver Medal
Dr Martin awarded 'Nobel Prize' of Ophthalmology in NYC
Prof Frank Martin is no stranger to accolades. In his 50+ years of building a successful career as a paediatric and general ophthalmologist, Prof Martin's service to the industry has been noticed by many.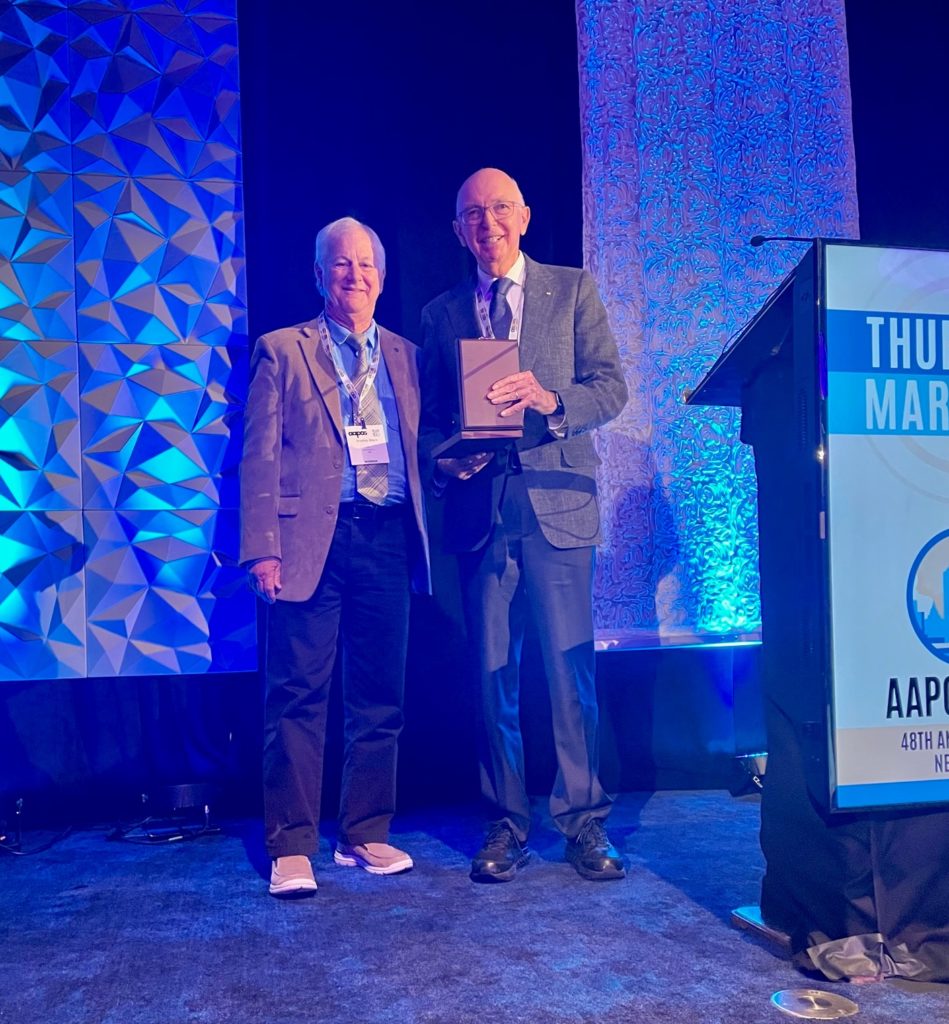 Last week, in New York, Dr Martin was awarded the prestigious Marshall M Parks Silver Award for his contribution to paediatric eyecare.
Considered the "Nobel Prize" of paediatric ophthalmology, Dr Martin received the award from the American Association of Paediatric Ophthalmology and Strabismus (AAPOS).
The Marshall M Parks Medal pays tribute to the legacy of paediatric ophthalmologist, Marshall M Parks, who was the founder of the Children's Eye Foundation and the visionary for the formation of AAPOS, whose lifelong quest was expert eye care for children, the elimination of preventable blindness and continuous innovation in the care of strabismus.
As part of the award, Dr Martin has been inducted into the AAPOS Hall of Fame, which recognises the "heroes" of paediatric ophthalmology worldwide, particularly those who have devoted their lives to improving vision care for children. He joins a list of other extraordinary people who have devoted their lives to improving vision care for children so that children can have a life with good sight. These individuals are selected by the Hall of Fame Committee through a rigorous nominating process.
Congratulations to our wonderful Frank Martin on this very special acknowledgement. You certainly chose a career path that we can all be very grateful for.
There were some truly beautiful tributes written to Dr Martin which you can read by clicking here.